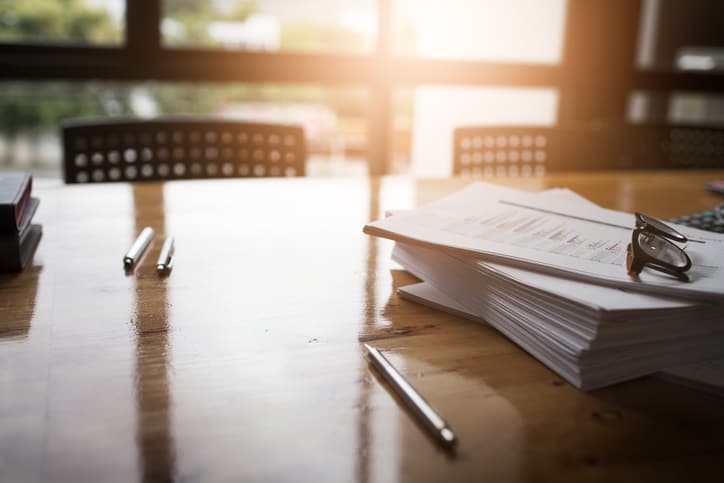 If you're thinking of a career in financial services, you have reason to be optimistic. It's not a difficult field to break into, and it has many points of entry. It's also a field you can enter with a basic general education, then educate yourself further as your career advances and you acquire a better idea of the path you want to take. Here are some ideas to get you started—or to pass along to a friend who is setting a course for the future:
Have an idea of where and how you hope to specialize. Do you want to be an accountant? A trader? A portfolio manager? All professions in financial services require a specific type of education—and, usually, professional certifications
Look for companies with internship programs. In many cases, you can begin an internship with only a high school diploma. This is a way to get to know the industry, build relationships, and see what directions might interest you most. It's also a way to build a reputation as a dependable worker, in a situation where the stakes are not very high
Research large and small financial services companies. Find out what kind of jobs and educational opportunities they offer, and which ones have the best reputation for treating employees well.
If you're a college student, begin your job search in your sophomore Most recruiters target college juniors and seniors, early in the school year, so be prepared. Have an idea of where you would like to work—and have several options in mind. Begin applying for jobs in your senior year.
If you're out of college, and have been working in jobs outside of financial services (such as manual labor, food service, or retail sales), take an inventory of the skills you already have, and consider how these could be used in financial services. You'll be surprised at how much you have learned without knowing it.
Manage your network. Develop a list of contacts, starting with friends, family, teachers, and former employers. Ask them to recommend other people you should know.
Find a mentor. If you know a successful financial services professional, or a college professor with relevant knowledge, discuss your goals with them and seek their instruction. Most people enjoy advising others.
If you lack education, don't despair: educate yourself. Your local public library will have introductory books that will teach you the principles of economics and finance—and the terminology. Read business-related periodicals, such as Forbes, Inc., and The Wall Street Journal. Take introductory courses at a community college, which is usually much cheaper than a four-year college or university, with lower barriers to entry. If you're already working in financial services at the entry level, look for certifications and professional designations you can earn, to boost your eligibility for more responsible jobs.
You'll find plenty of opportunities to break into the business as a stock trader, if you have the right personality for that profession. Find a trading simulator, on the Web, that will let you "buy" and "sell" stocks at no actual risk, to learn the fundamentals, and the finer points.
Your résumé must be professional-looking, even if you don't have a long employment history. DO NOT let it contain adjectives or personal attributes, such as "hard-working," "can-do attitude," or "fast learner."
Don't expect to make much money right away. You might have to start with an unpaid internship, or a low-paying entry-level job. However, you can almost always achieve slow, steady advancement, simply by showing up, doing the work, and looking for new opportunities. The most important step is the one that gets your foot in the door.
These are just a few things to think about before you decide to seek a career in the financial industry.
Joseph Dobrian is a journalist specializing in real estate and the capital markets.