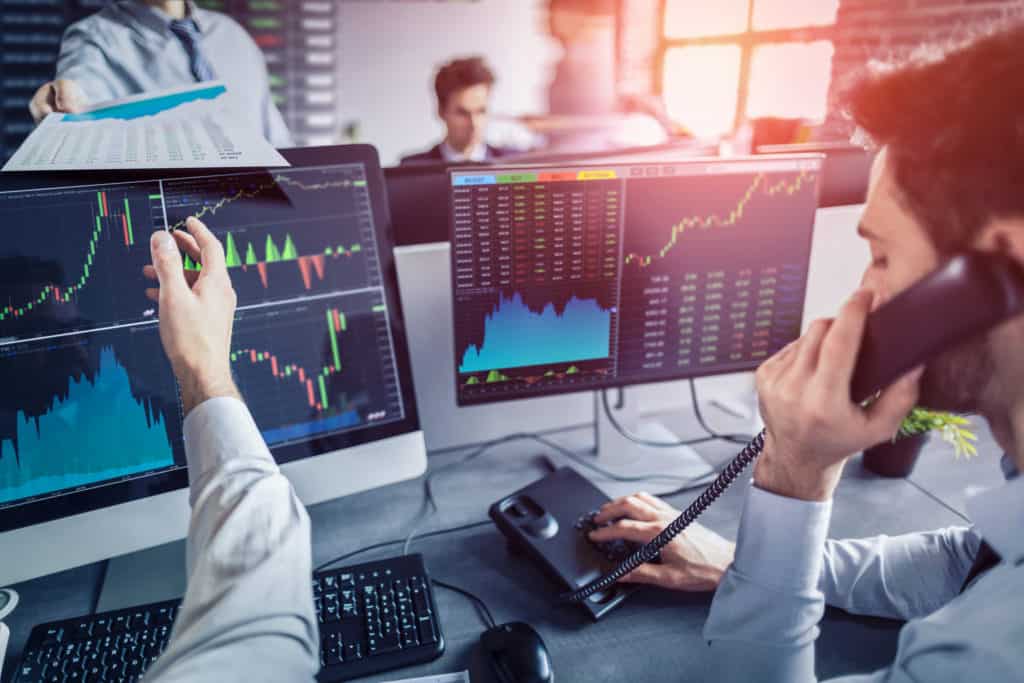 So, you're thinking about a career as an investment broker. After all, the field has lots of perks: strong earning potential, rewards for the entrepreneurial spirit, and most brokers are highly respected in their communities.
However, entry requires mastering these 10 steps to becoming an investment broker.
Earn a higher education degree
A degree is a price of entry. Degrees in business, finance or accounting are common, but brokers with unexpected degrees, such as English, Math or even Greek, are found in the field. A tip for getting hired: be near the top of your class.
Degrees in marketing may help with sales skills and business degrees help you understand management and structure.
Brush up on the soft skills
Skills like listening, speaking and perceptiveness are keys that pay huge dividends. After all, the client must like and trust you, or he or she will take their business to another firm. Maximize exposure to soft skill courses while in school, but there are also organizations such as Toastmasters International that teaches speaking skills.
Another great resource is the internet. YouTube is another free source of training.
Pass the Securities Industry Essentials (SIE) Exam
Preparing for and taking the SIE Exam could give you a leg up on the competition. The SIE is a new FINRA Exam that does not require sponsorship from a FINRA member firm. The only requirement is you have to be 18 years old.
With this exam firms will look at you as someone who can pass other FINRA exams and might give you an advantage over other prospective hires.
Decide your career path and apply for relevant jobs and internships
Brokers buy and sell stocks for their clients, earning commissions on trades. Expect some stiff competition for the top jobs. Help can come from career counselors and placement firms. If you are lucky enough to have a friend or acquaintance in the industry, be sure to seek their advice.
Get a sponsorship
Are you ready to be an investment broker? Then a broker-dealer must hire you and sponsor you when you take examinations required by the FINRA.
Prepare to take the Series 7 exam
A person will have to buckle down and study to pass this test, but it is doable. Firms will hire – or sponsor – candidates and give them time to study as part of your duties. It is possible you'll be teamed with other new hires.
Studying is a lot more fun and effective when you are part of a group. The pay is nice, too.
Take the Series 7
With your preparation complete, it's time to take the test. The Series 7 is currently at 125 questions and must be completed in 225 minutes. Questions cover customer needs and suitability, opening accounts and knowledge of financial products.
Get a good night's sleep before the test, eat well, then show your expertise by scoring well on the examinations.
Take the USL (if required)
The Uniform Security Agent License (Series 63) is a 75-minute test that authorizes you to conduct securities transactions within U.S states. Each state has its own test. The test is shorter and examines less material than the Series 7 still requires determination to pass.
Begin finding clients and building a client base
After all, this is why you became an investment broker. Friends and family and their business will likely be among the first clients, but you must expand beyond that base. The telephone will become your friend as you seek appointments with prospective clients.
And you will learn to network and socialize to meet potential clients.
Look for opportunities to expand your offering and strengthen your credibility
At this point you can consider expanding the products and services you offer. This is done by obtaining further registrations like Series 65 (allows the person to sell their services for a fee). Also you can look at getting your insurance license which allows you to sell fixed products like term and whole life insurance.
Other opportunities to expand your education and build credibility could include credentials like Certified Financial PlannerTM(CFP) or Chartered Financial Analyst (CFA). These designations help bolster your image and can signify your financial planning expertise.
So, are you ready to become an investment broker? If you have read through all 10 steps, you will notice that each phase will require hard work and perseverance, so these two traits better be in your arsenal if you want to be successful. Just remember to take it one step at a time, and soon you'll get there.