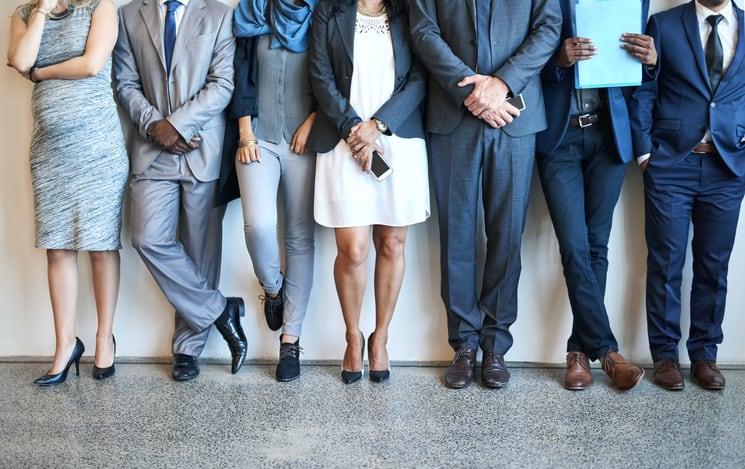 The brokerage recruiting industry has undergone some dramatic upheavals in the past year that will undoubtedly affect the landscape for years to come. These upheavals, according to Diamond Consulting, are all based on one factor: control. Advisors are constantly trying to be in control of their own careers, rather than giving the firms they work for the power, while the firms, in turn, are constantly trying to maintain control over their advisors. The struggle is real: Here's an overview of the five battles for control within the industry that will shape recruiting for years to come.
Collapse of the protocol and its effect on boutique firms
The broker protocol, often known simply as "the protocol," has governed broker recruiting since 2004. Its objective was to level the playing field by allowing brokers to take their clients with them when they left a firm. The obvious downside of signing on to the protocol is the disadvantage of losing client revenue when brokers leave. The upside is an enhanced ability to attract brokers, who know that they will be able to keep their clients when they leave without waging a legal battle.
But in an unexpected move in October 2017, Morgan Stanley announced its exit from the protocol, stating that it had become full of "opportunities for gamesmanship and loopholes." This move – followed closely behind by UBS, then Citigroup and others – made the recruiting landscape highly volatile once again. While some feel strongly that the protocol remains viable as a recruiting tool, most say it is in its death throes, whether they will be quick or otherwise.
The end of the broker protocol has left large firms with the intention, as Morgan said in its exit statement, to focus on talent development from within. Who is left holding the bag? Boutique firms lack the manpower to develop talent internally, and they will not be able to pull brokers from big firms. So they are likely to encounter increased difficulty attracting talent, especially from within senior ranks.
Technology will make running independent firms more attractive
Financial planning software is becoming more advanced and more readily available, meaning it is markedly easier to make the transition into running an independent advisory. Such software is available to assist not only in managing the assets of one's clients, but in operating the day-to-day aspects of the business, streamlining both transactions and procedures. Meanwhile, both the compliance and the security aspects of this software have increased exponentially, meaning independent advisors can operate with confidence.
In fact, a study by Charles Schwab showed that deploying the right technology was a key driver of both operational excellence and client satisfaction among independent firms. The fastest-growing firms also employed a strong digital marketing program, another burgeoning use of technology in the advisory space that makes it easier for brokers to open an independent firm.
Advisors continue to deprecate big bank brokerages
While banks provide brokers with a built-in referral service, big bank clients will likely always be seen to be more loyal to the bank than the advisor. Additionally, payouts can be limiting, and the model is easy to outgrow over time. For a talented, driven advisor, this model can prohibit personal development and expansion. Finally, banks continue to shed their brokerage units – bank-owned broker-dealers dropped 30 percent in the decade from 2007 to 2017 – so job security may be a question, especially in light of perceived client loyalty in the event of cuts.
The fiduciary rule has a chilling effect on big firm recruiting
Financial advisors associated with broker-dealers are more difficult to supervise and require more assets and technology to commit to compliance, due to the requirements of the fiduciary rule. The rule favors registered investment advisors who are already subject to the rule and are already accustomed to performing the compliance necessary on a cost-effective basis. The technology is in place at RIAs to perform these operations on an individualized basis without modifications; that is not always the case at the big firms – yet another factor that slows big firm recruiting. Meanwhile, the current landscape finds more than a few brokers leaving the big wirehouses to find a place at independent firms, citing – among other reasons – "overburdensome compliance" at the larger establishments.
Forced consolidation among independent broker-dealers and RIA rejuvenation
With increased regulatory costs, to say nothing of general volatility in the marketplace, there's been an uptick in consolidation among the smaller IBDs. Experts expect this trend to continue; at the same time, the model itself is evolving to essentially become an IBD/RIA hybrid, providing advisors access to an RIA platform with the support of an IBD. Meanwhile, RIAs are flourishing in this landscape, leveraging technology, adeptness with regulatory compliance and recruiting agility to better meet the needs of both advisors and, importantly, clients.
In 1966, Robert F. Kennedy gave a speech referring to a Chinese curse that states, "May he live in interesting times." That aphorism applies perfectly to today's brokerage recruiting landscape – it is nothing if not interesting. When dealing with upheaval like this – rapidly evolving conditions and a changing regulatory environment – nothing beats thorough preparation like training from Securities Training Corporation. STC is here to help you train your new recruits and help to prepare them for careers in the financial services industry as well as to ensure that veteran advisors are up-to-date in order to navigate this landscape with aplomb. At STC, we're always on call to help you turn the curse of interesting times into rich rewards.