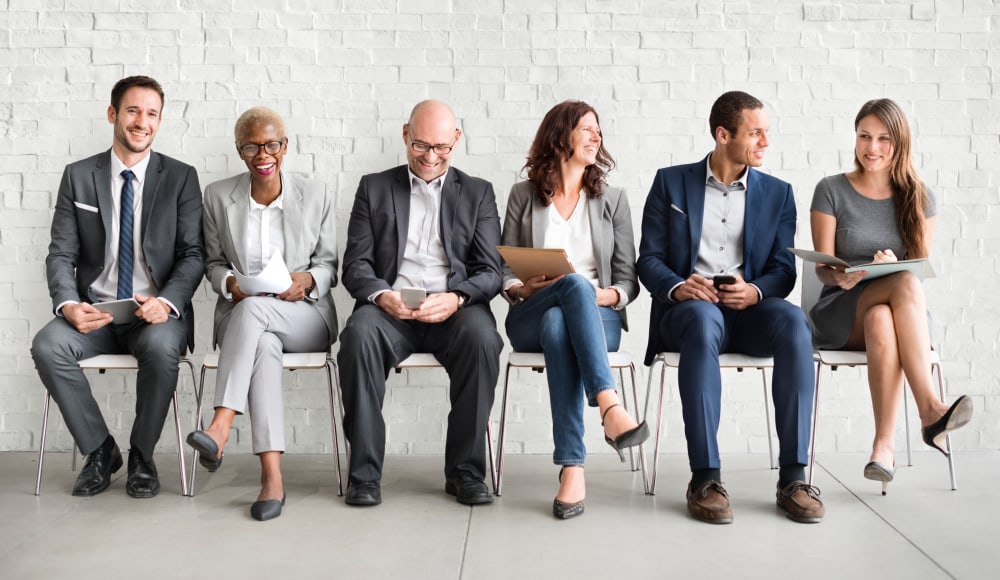 While some industry sectors are growing, brokerage firms are becoming choosier about candidates. Fortunately, now that the Series Industry Essentials (SIE) Exam can be taken by anyone without requiring sponsorship by a FINRA member firm, there is a platform that allows jobseekers to stand out from the crowd. But this exam isn't the only item that can help candidates shine.
Gain a solid education
Personality can get you far, but a solid education can keep you there. If you're just starting out, take the SIE Exam to show that you are serious about the industry you are stepping into. Acquire at minimum a bachelor's degree in business or finance, and lean heavily on the benefits of pursuing internships that can get your foot in the door of the brokerage industry. If you're an existing broker, continuing education can do wonders to perk up that stale resume. Passing the Series 7 exam will certainly improve your chances, as well as the Series 3 Commodity Futures Exam, the Series 65 Uniform Registered Investment Advisor Exam, and the Series 63 Uniform State Laws Exam – all of which do not require a sponsor to complete.
Show gumption
Employers want to see a proven record of production – an employee who can weather the storm and pull up those bootstraps when the market gets tough. They want to find the tough employees out there who really get going when the chips are down. Put together a solid spreadsheet showing your production over the past few years so that when it's asked for, you have your numbers squared away and ready to present.
Keep a clean book
Another big-ticket item for top brokerage firms is the size and quality of the applicant's book of business. Top brokerages are looking for top producers. That means those who have a six-figure production and a record that has no compliance and regulatory issues. And if your record isn't clean, there's nothing worse than trying to hide your misgivings. Be upfront when applying for a position and let your prospective employers know exactly who they are hiring. And if you're new to the field, there's plenty you can do to present a good-faith promise that your practices and your knowledge will keep your book of business squeaky clean.
Read your noncompete
The industry can be tight-knit, and it's important to be conscientious of who you are speaking with if you are moving from one firm to another. It's also important to read your noncompete and nonsolicitation provisions to make sure that your move is not breaking any existing employment agreements. Potential employers are not impressed by applicants who can't keep their promises.
Work with a recruiter
Top brokerage firms work with tried-and-true recruiters that they can count on to find them qualified candidates. A recruiter can help your resume get to the top of the pile and tailor your application to specific companies.
To specialize or not to specialize
Depending on your chosen vertical, it may or may not pay to specialize. Real estate brokers may gain advantage by specializing and getting into the thick particularities of their specific clients' needs. Specializing can help you identify and sell your unique value proposition, but in a tightening industry that is seeing a squeeze due to the ease of online trading, it can also be a risk. Generalists may not be able to secure their particular clients and retain them as easily, but those clients may also be a rare catch.
The securities industry can be very competitive, and new recruits are easily looked over by their more senior counterparts. So how do you stand apart? Experience is tried and true, but there are other ways to catch the eye of top brokerage firms that are looking for top talent. Entering and leaving employment in a professional manner is important, as is keeping a clean record and proving that you have a firm grasp on industry and employer expectations.
Finding that dream brokerage job can be challenging, whether you're first entering the securities industry, or you're looking to make a change. Entry into Wall Street can be a narrow door that rarely opens wide, and getting to the top of that pile of resumes can be a tough climb. But there are many ways that you can help your employment proposition shine: Work with a known recruiter, understand and follow all the rules and regulations of the industry and your employment within it, keep records of solid production, take the appropriate exams, and bulk up that education.