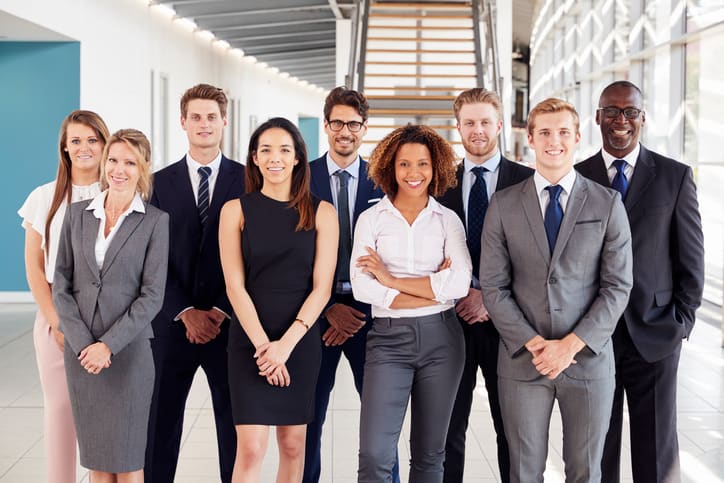 Recruiting and retaining world-class investment advisors gives your firm a competitive edge. Every business in the financial services industry, including Big Four wirehouses and boutique startups, must be agile enough to recruit quickly in a tight labor market.
As the U.S. economy remains shorthanded, yet open for business, your most urgent task is onboarding the next generation of financial advisors before your competitors offer a better deal.
No longer able to recruit from a glut of prospects, your organization needs a new paradigm to hire from a smaller talent pool. Today, bidding wars for successful financial advisors are commonplace, so don't wait for your organization to become the latest casualty.
Here's how to change your approach to recruitment:
Use different technologies to target millennial recruits
Millennials have a good reputation as a tech-savvy cohort. The question is, what kind of tech-savvy do millennials actually possess since not all came of age during the same tech boom? It's a critical question that you have to answer if you want to attract the best young financial advisors, many of whom will go on to found rival ventures if you don't onboard them.
Generally, older millennials have more tech acumen and more mature leadership skills than their younger siblings. In fact, the oldest millennials made web 2.0 and the social web what it is today, creating the very multi-billion dollar platforms their peers use daily. As of this writing, Facebook's founder, Mark Zuckerberg, is only 34 years old.
When you invest in technology for recruitment, it's best to target age groups accordingly. Early millennials view the web through a different lens because ideas of free, open collaboration and digital entrepreneurship are the primary reasons for developing a technology. Late millennials, on the other hand, never had to brave the digital frontier since the web became ubiquitous during their adolescence.
If you're targeting millennials in their 30's, use a customizable, professional messaging application, such as Slack, to interact with recruits in real time. This age group has become so accustomed to the speed and versatility of digital collaboration that it's second nature. If you're interacting with late millennials, a more basic chat application, such as WhatsApp, may suffice because many haven't learned to push digital boundaries like their big brothers and big sisters.
Start an internship or residency program
A key distinction between older workers and those just starting their careers is, young people are looking for careers that align with their personal values and worldviews. Starting a new internship or residency program is how you can showcase your organization's culture.
Show interns an inside look at why it's more fun to work for your company versus your competitor. You can also invite them to sit in on conference calls or give them assignments with a deadline. The purpose of their work is paramount to young people, so use this to your advantage.
The next generation craves meaning in their work, particularly in financial services that don't have the same appeal to millennials. No one truly knows why interest in careers in financial advising has declined. Keep in mind that young adults in the U.S. have had to endure the roller coaster of the great recession at the most sensitive time in their careers.
Today, the U.S. is in the midst of an economic boom, and a new crop of financial advisors is ripe for picking. Your company's culture is just as important to them as salary. Decent pay and benefits used to be more than enough to retain successful financial advisors, but the next generation needs more incentive to work for your brand. An internship is one way to flaunt the perks of working for you and not a competing firm.
Increase base salary, offer new benefits
There is an interesting macroeconomic phenomenon occurring that may change the way you approach recruiting. Business optimism remains strong, the market continues to soar, but wage growth has yet to accelerate as you might expect.
Currently, the U.S. has more job openings than workers to fill them, which normally would pressure employers to raise wages to attract workers. Getting out in front of your competitors by offering more base pay is one way to gain a recruiting advantage as older workers retire.
Previously, you could offer new staff entry-level pay, but today, that's changing quickly. You need to give millennial recruits a balance of perks and pay. Young workers like when employers show that they appreciate the value of their contributions.
An increase of a few percentage points in salary may be more than enough if you also host company outings or provide off days for personal fulfillment, not just vacation.
Offer a clear path to a successful career
Without a clear path to success, new workers may balk at dedicating the prime of their careers to your organization. Training, mentoring and on-the-job education play key roles in retaining talented advisors. You no longer have to scour through dozens of resumes a day; you have to educate the next generation on why the financial services industry is such a good career path.
The next generation of workers can be the golden generation that grows your brand globally. As such, the recruiting channels you choose must reflect the diversity of the younger workforce. Social media data can help your company target certain demographics easier, such as women and minorities. But often, it takes having the right partner to hire and retain the best talent.
Recruiting is a mosaic that you have to piece together gradually. The experts at Securities Training Corporation can help ensure that your next hire will be a turning point in your company's future.