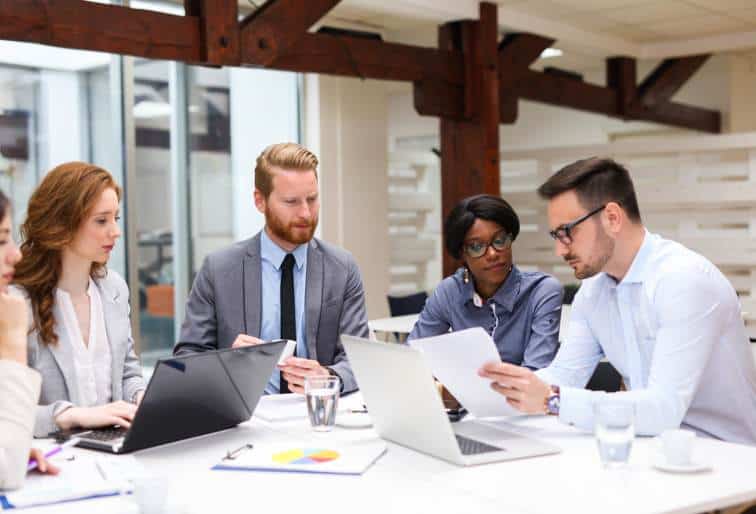 When first coming on board working for a financial firm there's an onboarding process during which associate is provided mandatory information regarding his job responsibilities. Due to this process, the employee is clear as to his role, but may be somewhat uncertain as to the functions of the different departments of his firm or the types of business in which the firm engages. I know this confusion often occurs since my career with STC has been dedicated to training the personnel of financial services firms who need to pass their various licensing examinations. Many firms will conduct in-house training programs which are often titled "Introduction to the Securities Industry" or something similar. FINRA realized there was an opportunity to offer potential industry professionals an exam which will address these same fundamental concepts and rules of the securities industry and make these candidates more attractive to hiring firms.
Currently, if a person wants to become an associated person of a broker-dealer and work in the securities industry, they are required to sit for a regulatory exam. However, to be able to schedule and sit for an exam, the person must be sponsored by a broker-dealer and that firm files a registration form (U4) with FINRA. Many of the FINRA regulatory exams are quite lengthy and test candidates on a broad range of topics. From a member firm's perspective, the examination process is time-consuming and costly. Often, firms are paying these potential associated persons to do little more than study for their qualification exams which delays their ability to deal with customers.
The exciting news is that FINRA has introduced the Securities Industry Essentials (SIE) Exam. With an expected release date of October 1st, 2018, the SIE will objectively test a person's knowledge of the basic and necessary content that relates to the industry. Unlike current testing requirements, the new SIE Exam can be taken by the general public, persons who are changing their careers, college students, or even existing employees of brokerage firms who haven't been in a position which required licensing. In fact, any person who is age 18 or older can take it without any sponsorship and the passing result will be valid for four years. This means that a person who's interested in the securities industry can take the SIE on his own and is then able to tell a potential employer that they have already satisfied the first requirement for becoming registered.
What is the purpose of the SIE? 
Ultimately, completing the SIE will serve two purposes — 1) providing a benchmark level of education for the employees of financial services firms or any person seeking employment in the industry, and 2) allowing firms to maintain a deep pool of potential candidates who can be allocated to positions within the firms.
What will your employees be tested on? 
The SIE will consist of 75 questions and an additional 10 pre-test or experiential questions; however, the time allotted is one hour and 45 minutes (105 minutes) and minimum required passing score have not yet been established.
The exam will be broken down into the following three sections:
Knowledge of Capital Markets
Understanding Products and Their Risks
Understanding Trading, Customer Accounts, and Prohibited Activities
Overview of Regulatory Framework
A deep-dive into the proposed outline reveals a wealth of valuable information that should be required learning for any person who's seeking employment in the financial industry. Some of the topics include public and private offerings, types of broker-dealers, business and economic cycles, international and economic policies, types of securities products (e.g., common stock, IPOs, bonds, options, hedge funds, REITs, mutual funds, and exchange-traded funds), settlement dates, types of orders, corporate actions, trading terminology, and many different rules and regulations.
Passing the SIE exam alone won't qualify a person for FINRA registration. In other words, if a person passes the SIE exam, they may also be required to pass an appropriate specialized knowledge exam (or Top-Off exam) which relates to the registration category that's appropriate to his intended job function. The shortened and more content-specific Top-Off exams will retain the long-standing and recognizable numbers, such as the Series 7 or Series 79.
Find out more about how the how we can help your associates with their Securities Industry Essentials Training