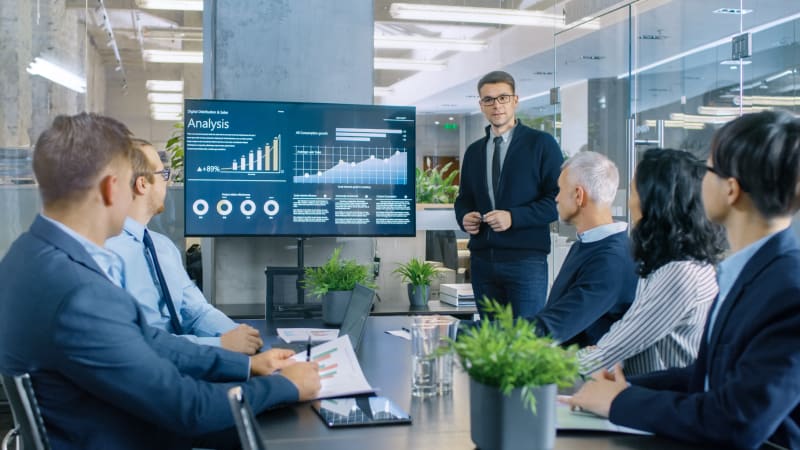 Crowdfunding, crowdlending and crowd equity. These terms did not exist a decade ago, but now they represent some of the hottest trends in the securities industry. While digital platforms have opened new opportunities and realms for investors, there will always be a need for a finance professional who has undergone rigorous preparation and acquired deep and specialized product knowledge.
New regulations under development
FINRA and the SEC have engaged the industry in a debate about a new fintech innovation regulation. Many of the fintech startups offer promising alternatives to traditional banking and money management options. Much of their capital comes from nontraditional sources. Rather than borrowing from commercial banks or raising money through stock and bond offerings, they have turned to crowdfunding, crowd equity and crowdlending.
Initial Coin Offerings (ICOs) comprise many of these nontraditional fundraising efforts. Though issued on blockchain in a similar manner to cryptocurrencies, ICOs resemble penny stocks far more than bitcoins. The ICOs fund projects that companies hope to turn into rainmakers. ICO investors, like buyers of IPOs on the stock market, hope their holdings will appreciate when the project succeeds. To profit, they must sell their tokens to another investor for more than they paid for them, just like a stock investor.
The SEC considers most ICOs as securities products. In a statement, SEC Chairman Jay Clayton laid out the SEC's reasoning for considering ICOs as securities.
In a nutshell, changing the form of the offering but not the substance does not alter an offering's status as a security. Enforcement, however, proves difficult because of the disparate nature of blockchain, which often involves money being transferred overseas, eliminating the SEC's ability to enforce its regulations.
Clayton's statement highlights the importance of the role of securities professionals in protecting the public from unauthorized and possibly fraudulent investment offerings. Licensed securities professionals have proven, through tests such as the Series 7 exam, that they understand securities regulations and have the education and experience to differentiate between strong, legitimate investment opportunities and weak investment opportunities and offerings that violate securities laws.
These new forms of funding still lack the oversight of traditional investment markets, but as they evolve, the SEC intends to regulate them more effectively. Securities professionals will be needed to guide the public through this evolving space.
Many people have developed an interest in entering the competitive securities industry. The job offers intellectual challenge, prestige, and lucrative compensation. As new technology has made investing more democratic, the securities regulators have democratized entrance into the securities industry by creating the Securities Industry Essentials (SIE) exam.
How the SIE exam is making entrance into the securities industry more democratic
Before October 2018, the only path to becoming a licensed securities professional was through sponsorship by a FINRA member firm. When a new employee was hired, he or she worked in a capacity that did not require licensing until passing a Series exam. For example, a stockbroker must pass a Series 7 exam before engaging in securities sales.
FINRA now offers the SIE exam to anyone over 18 years of age. The 75-question test requires significant preparation. To pass, examinees must have strong knowledge of basic concepts needed to work effectively in the industry, such as types of products and their inherent risks, the structure of securities markets, regulatory agencies and prohibited activities.
Passing the exam gives applicants a leg up when applying for jobs in the securities industry. As they are already knowledgeable when hired, their employer must sponsor them for more advanced "top off" tests, which are the specific Series tests that pertain to the end of the business that the applicant wishes to enter, such as the Series 7 that FINRA requires for stockbrokers.
Technology propels the testing process forward
Digital learning makes the resources, training and knowledge needed to pass the SIE exam more accessible. Online test preparation materials teach people new to the securities industry everything they need to know to pass the SIE exam. Virtual lectures allow students to learn from industry experts. Once past the SIE exam, students are free to focus on the more advanced concepts required to pass the Series examinations.
The digital revolution has resulted in disruption to the financial services industry on a much larger scale than ever before. Financial institutions have enjoyed uncommon protection from disruption. For decades, barriers to entry have made it difficult for entrepreneurs to introduce innovations profitably.
Fintech provides strong disruptive power by creating democratized forms of banking and investing. In response, the SEC, FINRA and other regulatory agencies are struggling to adapt their regulatory frameworks to new technologies. With the securities industry growing more complex, FINRA has created a two-step testing process. The SIE covers the basics every securities industry professional needs to know. With those basics covered by the SIE, FINRA can provide Series tests that are more specific and advanced, ensuring that securities professionals are prepared for the increasingly complex investing landscape.