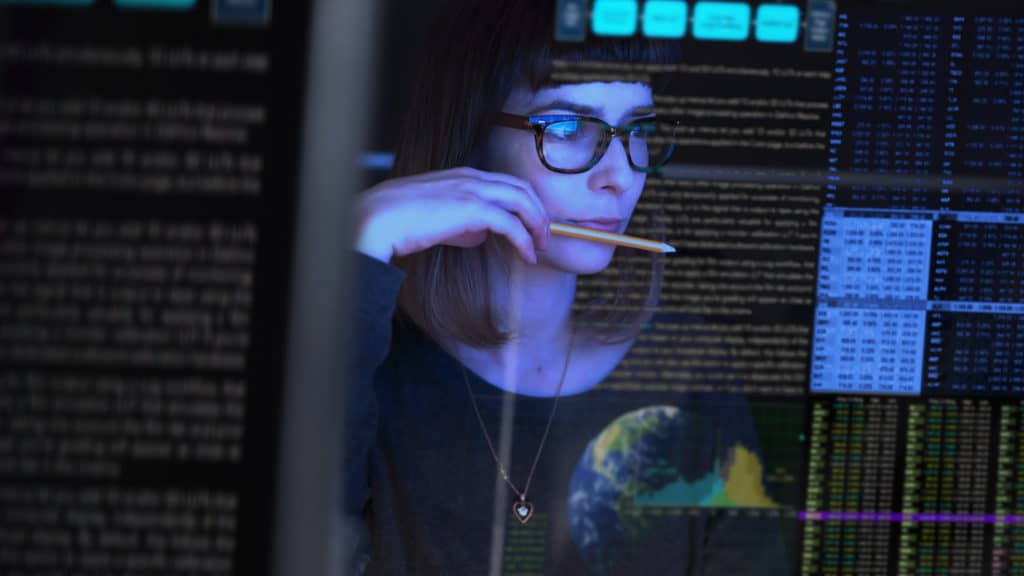 The Securities Industry Essentials (SIE) exam provides non-licensed securities industry employees with the knowledge needed for effective performance. By passing the SIE exam, employees are better able to understand how their roles in the industry impact customers. In addition, passing the exam builds confidence and competence. With a better understanding of the industry and the company's core mission and responsibility, employees become more engaged, leading to higher productivity and lower turnover.
What is the SIE exam?
The Financial Industry Regulatory Authority (FINRA) created the SIE exam in 2018 to streamline the securities qualification testing process. Prior to the SIE exam, aspiring securities representatives took one test that covered securities industry basics and the specific area of securities for which they were testing. Now they take the SIE exam and a shorter version of the Series exams.
Though the SIE exam is the first building block in the FINRA licensing process, the test requires detailed knowledge of the securities industry. Most test questions are not based on common knowledge. Obtaining a passing grade (70%) requires an average of 70 to 80 hours of preparation.
What does the SIE exam cover?
The SIE is broken into four sections:
Knowledge of Capital Markets.
Understanding Products and Their Risks.
Understanding Trading, Customer Accounts and
Prohibited Activities.
Overview of the Regulatory Framework.
Knowledge of Capital Markets
This section tests knowledge of regulatory agencies and market participants. Students must understand what each agency and market participant does, such as the mission of the SEC and the different types of broker-dealers. Questions also focus on the different markets and how they are impacted by actions like the Fed raising interest rates. (12 questions, 16%).
Understanding Products and Their Risks
FINRA places emphasis on this section because employee understanding of products and risks has a direct benefit for the investing public. To pass, students must have a detailed understanding of all types of products, including equities and debt instruments, as well as packaged products like mutual funds, options and direct participation programs. (33 questions, 44%).
Understanding Trading, Customer Accounts and Prohibited Activities
This section tests knowledge of types of orders and the strategies behind them, investment returns, trade settlement and corporate actions. Questions also relate to types of accounts and the regulations that pertain to them. It also covers prohibited activities, such as insider trading and borrowing from customers. (23 questions, 31%).
Overview of the Regulatory Framework
This section covers the regulatory requirements for licensed securities personnel and the code of conduct they must follow. (7 questions, 9%).
Should non-licensed employees take the SIE?
Many jobs within the securities industry do not require a FINRA license; however, to be effective in these non-licensed roles, such as marketing or accounting, workers must understand how the securities industry functions, the nature of capital markets, and the regulations investment firms and employees must follow.
Since non-licensed employees taking the SIE exam don't need to rush to get licensed, the preparation can be spread out over several months. Should these employees change career track and need to take a Series 7, they already have this requirement out of the way. From a business perspective, the investment in the SIE is well worth it.
Passing the SIE will show that these employees have the knowledge to perform their jobs, as well as increase their confidence in decision making and make communication more productive. This is especially important if they have any customer-facing responsibilities.
SIE exam certified employees perform better for many reasons, including:
Expert understanding of capital markets that increases employee confidence, makes decision making more effective and helps them understand where their company and their roles fit into the broader industry.
Thorough understanding of products and their risks allows employees to conduct their duties with the authority of professional-level product knowledge.
With a complete understanding of trading strategies, account types and prohibitions, employees have a fundamental understanding of their company's core competencies.
Having an overview of the regulatory side provides employees with knowledge of compliance requirements and their importance to the company.
Whether in customer service, marketing or accounting roles, securities firm employees must understand the unique attributes of the industry, how investment markets function and the mission and responsibilities of their employers. Passing the SIE exam ensures they are fully prepared for a role in the securities industry.
Studying with a test preparation company like Securities Training Corporation greatly enhances the odds of employees passing the SIE. It also helps students better absorb the important concepts they will need to perform their jobs at a high level. Preparation courses provide access to instructors and forums where students can ask questions and clarify difficult material.