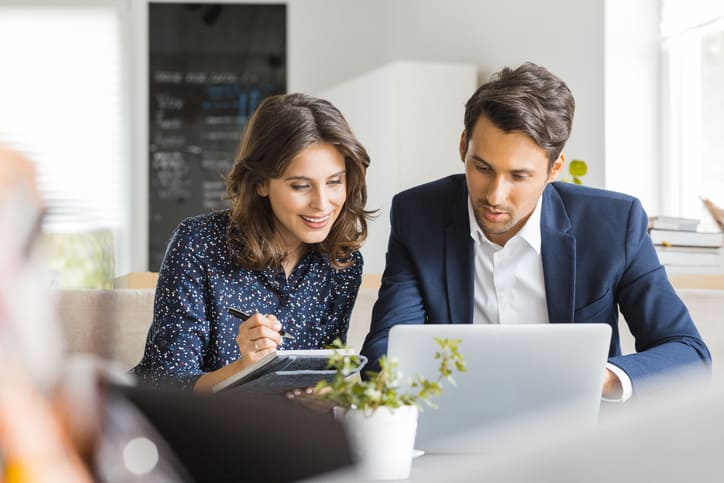 The job market for financial advisors stands at a crossroads in 2018. Small independent firms and Big Four wirehouses alike face a difficult situation over the next decade. Mature, successful advisors are retiring in higher numbers, but young professionals, even recent college graduates, aren't replacing them fast enough to keep up with demand.
Since the average age of tenured advisors is currently 51 years old, managing a shortage of talent poses a severe challenge when firms recruit the next generation of advisors. By 2020, the financial industry may experience a talent recession, leaving more than 200,000 job positions unfilled.
Why does a second career in financial advising make sense?
Why does a second career in financial advising make sense?
Among many reasons to change careers, the job market for financial advisors continues to boom. U.S. News & World Report's latest data suggest that transitioning to the financial industry makes sense if you're looking for a fresh start. Financial advising ranks as the 8th best business job in 2018, according to U.S. News.
If you're a mature, experienced worker, you may not realize it, but you have an advantage over recent college graduates. Demographic statistics from the Certified Financial Planner Board show that 72 percent of registered advisors are older than 40, yet only 26 percent are younger than 40.
The soft skills you perfected during your previous career, which may have little to do with managing investments, can still apply to financial advisor positions. An established professional with a long career in real estate, for instance, can help former colleagues manage growing investment portfolios.
In this case, decades of hands-on experience in real estate gives you a niche if you decide to serve the very industry you recently departed.
What do you need to be a successful financial advisor?
At a minimum, second careers as a financial advisor have three ingredients for success: time, expense and an existing network of professionals. Certainly, mastering any new skill takes gradual progress, so financial advising may not be the best choice if you don't have time to learn.
Expenses can range from test preparation, classroom instruction and the cost to take Series examinations and the Securities Industry Essentials exam since you'll be new to the financial industry. From a cost perspective, these tests aren't necessarily expensive to take. They're costly time-wise because you have to dedicate yourself to mastering the fine details of securities regulations, finance laws, and best practices.
Furthermore, you can leverage your existing network of contacts to ease your transition to a new field. Wouldn't you like honest feedback from friends and acquaintances when making a major life decision? If you're still sitting on the fence, deciding whether or not you're brave enough to start a second career, those closest to you, especially business contacts, may show you the way.
Besides a better salary, what do you get from a second career in financial advising?
In short, successful financial advisors know how to foster long-term, deep relationships with clients. It takes an entrepreneurial drive to succeed at a new firm because investors will rely on your expertise to reveal new opportunities.
Offering the same financial advice to different clients won't work in the financial advising world. You may be doing more harm than good if you're not careful. Moreover, if you excel at time management, you'll have the chance to set your schedule rather than work on someone else's agenda.
This benefit ties back to having an entrepreneurial perspective. Inherently, financial advising is a competitive endeavor, which means you have the chance to earn more money than your previous career.
How to decide to make a change
The problematic part of financial advising is, choosing among myriad career paths. Is an analyst position at an independent broker-dealer better for you, or would working for a registered independent advisor fit your skill set better? The job role you accept can have a significant impact on earnings if you can't decide on a niche.
After doing all the research, you still may not know what's the right move, so ask yourself these simple questions to decide:
Do you work well with people?
Do you have enough time to earn all licensing and certifications?
Do you find investments intriguing and fascinating?
Do you have experience in previous job roles that augment your financial advisor repertoire?
At a minimum, the answers to these four questions determine whether or not you truly understand the rigors of financial advising. Many pursue careers in the financial industry to build wealth, but few succeed.
Without a doubt, success as a financial advisor requires more than business acumen; it takes a mix of skills, which is why second careers in financial advising make the most sense for experienced professionals.