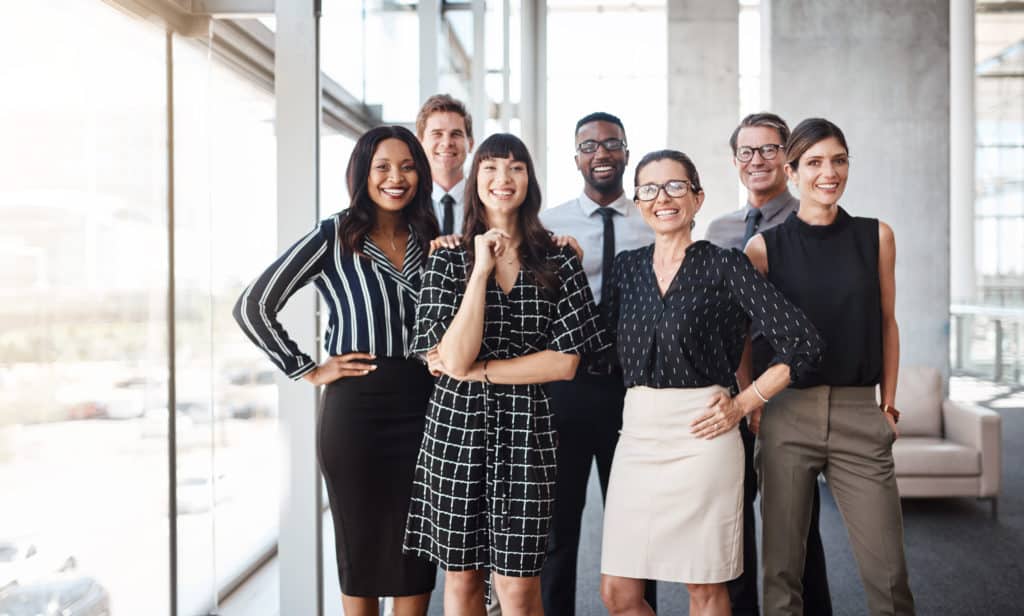 Passing the Security Industry Essentials (SIE) Exam helps people employed in the financial services industry function more independently and make wiser decisions. In effect, they become securities industry "professionals," rather than just "workers."
Benefits of the SIE Exam for non-licensed employees
The SIE Exam teaches key securities concepts, including basic economics, securities products and their associated risks, the different types of securities accounts and the financial services industry's regulatory structure.
Each subject plays into every job in the industry, not just the registered representative role. Passing the SIE Exam can give non-licensed securities employees the confidence needed to make the right decisions and communicate with other employees and customers effectively.
A basic understanding of economics gives non-licensed employees a broad understanding of how the industry works and how its products interplay with the economy. With a firm grasp of economics, non-licensed employees gain clearer insight into the company's mission and how their work fulfills it. In addition, they gain confidence when dealing with industry terms and financial concepts.
Securities products underpin financial firms. It is by innovating products that they compete. Registered representatives succeed by convincing clients of their value. Non-registered employees who support registered representatives need a comprehensive understanding of their employer's products. Knowledgeable employees are also more motivated because they see the valuable service their business provides.
Non-licensed employees who work with different securities accounts need a detailed understanding of how account types differ. This aids in increased customer service and more efficient work. The SIE Exam also covers trading practices and prohibited activities. All securities industry employees need to understand what constitutes illegal account activity.
The securities industry has a gigantic regulatory framework that every industry employee should understand. Regulations apply to all employees and the business itself. Having a workforce educated in securities regulations prevents employees from making mistakes out of ignorance that could be considered regulatory violations. Understanding the reasons behind existing regulations also helps employees see the importance of compliance.
Non-licensed employees who obtain the SIE credential also distinguish themselves from the competition and have a higher success rate in obtaining internships or jobs. Companies know that employees who hold the SIE credential ramp up faster and make fewer beginner mistakes. This advantage helps jumpstart their careers, whether they remain non-licensed employees or their career path takes them into the registered representative arena.
Business benefits of SIE-certified employees
The SIE Exam assures a financial services business that their non-licensed employees understand the fundamentals of the industry and how their roles fit in with its mission. This increases the level of competence throughout the entire enterprise. Generally, better educated employees executive their roles with more independence and require less training.
The securities industry is a complex web on interrelated moving parts. Passing the SIE Exam helps employees interact with different facets of the business and industry with a full understanding of how different ends of the business function.
Because the SIE Exam provides a broad base of knowledge, employees have a clearer view of what different departments do and the responsibilities of other employees. This enables superior communication and helps create a more efficient and fluid work environment. It also helps employees set priorities and plan activities in a way that coordinates well with employees in different roles and departments.
Broker-dealers also benefit because they can hire new employees who have passed the SIE Exam rather than having to take a risk on hiring new employees that have never passed a securities exam. Passing the SIE demonstrates that the new hire has the dedication and study skills needed to pass a Series exam. Employers also know that new employees are committed to a career in the securities industry.
The SIE Exam also serves as a recruitment tool. Many colleges and universities include the SIE Exam in their curriculum for some majors. Employers can recruit students who have taken the SIE Exam, which ensures that young, new hires can make immediate contributions to the company while preparing for a Series exam.
Working in the securities industry requires knowledge of economics, products and regulations. Employees in all departments, from marketing to legal, need to understand how the different facets of this complex and lucrative industry function.
By passing the SIE Exam, non-licensed employees feel more confident, communicate more effectively and perform more efficiently. When non-licensed employees pass the SIE Exam, their employers know they have competent, dedicated employees they can trust to make the right decision.