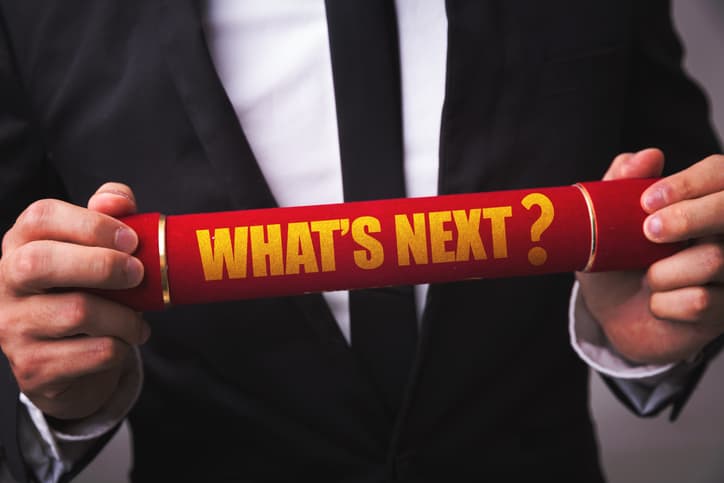 If you were a hiring manager, would you hire the candidate who still needed to take their exams before they could begin working or the candidate who had been proactive and taken their exam while even in college and was ready to get to work?
A no-brainer, right?
If you're in college and leaning toward a career in the financial industry, consider taking the Securities Industry Essentials (SIE) Exam before you start your job search.
What's the SIE?
The SIE is a new FINRA exam scheduled to begin Oct. 1, 2018. Those interested in being a securities industry professional will need to take it.
Anyone can take it as long as they are over the age of 18 and pay the $60 exam fee. If you decided to enter the financial services industry, you'd need to take "top-off" exams which would test more specialized knowledge in a particular qualification. For example, if you wanted to become a stockbroker, you'd need to pass the SIE and then the Series 7 "top-off" exam.
Drilling Down into the SIE
The 75-question, 105-minute exam, which will also have 10 experimental questions) is sometimes called a "Series 7 light" exam since it overlapped with a lot of the content for the Series 7 exam. Because of the SIE, the Series 7 exam will be shorter and focused. The SIE will be broader and assesses your knowledge of basic securities industry information.
Structure of SIE Exam:
Section 1: Knowledge of Capital Markets, 12 questions

Section 2: Understanding Products and Their Risks, 33 questions

Section 3: Understanding Trading, Customer Accounts and Prohibited Activities, 23 questions

Section 4: Overview of the Regulatory Framework, 7 questions
Why Take the SIE in College
Internships at financial services firms are in high demand and extremely competitive. By taking the SIE while in college, you'll be a stronger candidate for these internships. It shows you're proactive about your career and your future.
The exams results are good for four years so no need to worry that you'll need to retest before you graduate.
Taking the SIE while in college shows you have the basic industry knowledge and that you're committed to and interested in the industry. It also shows that you have the basic aptitude and wherewithal to pass top-off exams.  
Beyond making you an attractive candidate, taking the SIE will increase your financial knowledge beyond what you've learned at college and give you a feel for whether you want to make finance your career.
Beneficial to Employers
Previously, all of the FINRA exams required sponsorship so you would have to have a job at a financial company before taking them. Companies would have to go through the trouble of recruiting and hiring potential candidates and then pay them while they studied and took their exams. Some candidates didn't pass the tests while others decided the profession wasn't right for them. That's a costly process for companies to endure.
Now, with the ability for anyone to take the SIE on their own, financial companies can be assured that those job candidates who have passed the SIE are serious about their careers and ready to hit the ground running.
Learn More about the SIE by viewing our quick, informative video.
Article by JL Watson. JL Watson has been a business writer for over 20 years, covering investing, personal finance, entrepreneurship, leadership and careers for Dow Jones Newswires, Forbes, and corporate clients, including New York Life Insurance and Blue Ocean Brain.  She also writes memoirs and teaches memoir writing. Her website is www.nomorecrappycontent.com