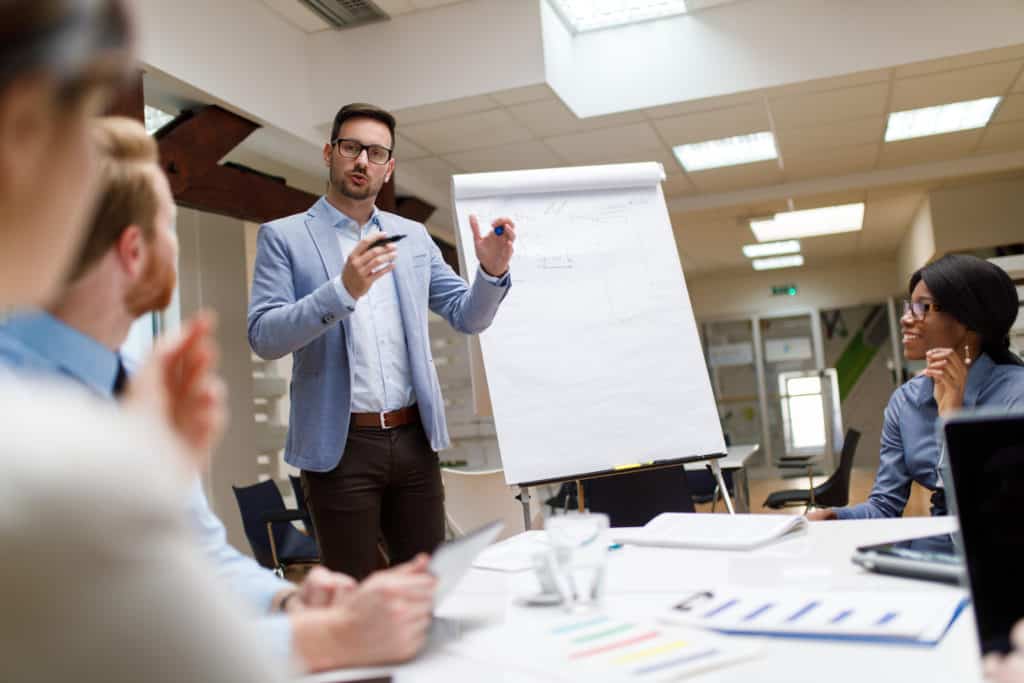 The Financial Industry Regulatory Authority (FINRA) has recently made a career in securities more accessible to those starting out in the job market, as well as those looking to switch careers. The SIE Exam is a great first step on this path, as it does not require association with a member firm.
The availability of the SIE Exam and can help job seekers confirm their interest in joining the securities industry and appear more marketable to employers. But passing the SIE Exam alone does not qualify a person to register with FINRA and work in the industry.
The SIE Exam is merely a general knowledge exam that poses 100 questions covering a wide array of topics. Professionals seeking to focus on a specific expertise are also required to take additional top-off exams specific to their industry positions.
Recent changes to FINRA exams
In October 2018, FINRA completed the restructuring of its qualification exams and the establishment of the SIE Exam. By moving general knowledge into the SIE Exam and reducing duplicative information, fundamental knowledge of the securities industry is covered in the SIE, and only niche-specific information is sequestered to the additional top-off exams.
What is a top-off exam?
In order to register as an industry representative, a professional must pass both the SIE Exam and relevant top-off exams that include specialized knowledge geared toward their particular industry niche.
Top-off exams include questions regarding FINRA and other self-regulatory organization (SRO) rules. These exams are intended to ensure that representatives possess the minimum level of expertise and understanding of their projected area of work.
Unlike the SIE Exam, top-off exams do require an individual to be sponsored by a member firm. There are eight separate top-off course segments that one can take to round out their experience and prepare them for a career in the securities industry.
Top-off exams cover the following representative categories, as well as many more.
Series 6 (50 questions) – Investment Company Representative
Topics include sales of mutual funds and variable annuities.
Series 7 (125 questions) – General Securities Representative
Topics include sales of corporate, municipal, investment company and government securities, as well as variable annuities, direct participation programs and options.
Series 22 (50 questions)- Direct Participation Programs Representative
Topics include purchase, solicitation and sale of limited partnerships.
Series 57 (50 questions)- Securities Trader
Topics include executing transactions in equity and proprietary trading.
Series 79 (75 questions)- Investment Banking Representative
Topics include advising/facilitating debt or equity securities offerings through private placement or public offering and mergers/acquisitions.
Series 82 (50 questions)- Private Securities Offerings Representative
Topics include solicitation/sale of private placement securities products as part of a primary offering.
Series 86 and 87 (150 questions)- Research Analyst
Topics include preparation of written/electronic communications analyzing equity securities and/or industry sectors and companies.
Series 99 (50 questions)- Operations Professional
Topics include financial control, client on-boarding, receipt and delivery of securities/funds/account transfers, and collection/maintenance/reinvestment and disbursements of funds.
The SIE Exam qualification lasts for four years, providing applicants plenty of time to secure sponsorship from employers to take the appropriate top-off exams. Top-off exams can be taken on the same day as the SIE Exam, or at a later date.
When and how to take a top-off exam
To complete a top-off exam, a participant must enroll, schedule and then appear to take the exam. Participants must first acquire sponsorship by a FINRA member firm and pay an exam cost of between $40 and $265 per exam.
The duration of each exam varies anywhere between 60 and 225 minutes each. The associated cost and duration of top-off exams can found on the FINRA website.
Participants can enroll for an exam via the FINRA website by clicking on the Enroll button for the appropriate group.
Exams must be scheduled within a 120-day window from the time of enrollment.
Participants should arrive 30 minutes early and bring personal identification to successfully complete the registration process.
Participants are not allowed to use reference materials on the day of the test. Preparation for these exams is critical, as participants who receive a failing grade must wait 30 days before re-taking the test.
To become a registered securities representative, professionals must pass the SIE Exam and the appropriate top-off courses that demonstrate that they are competent in the securities activities that they will be performing in their chosen line of work.
Representatives cannot engage in their intended area of securities business without first gaining sponsorship by a member firm, and then passing the appropriate top-off courses.