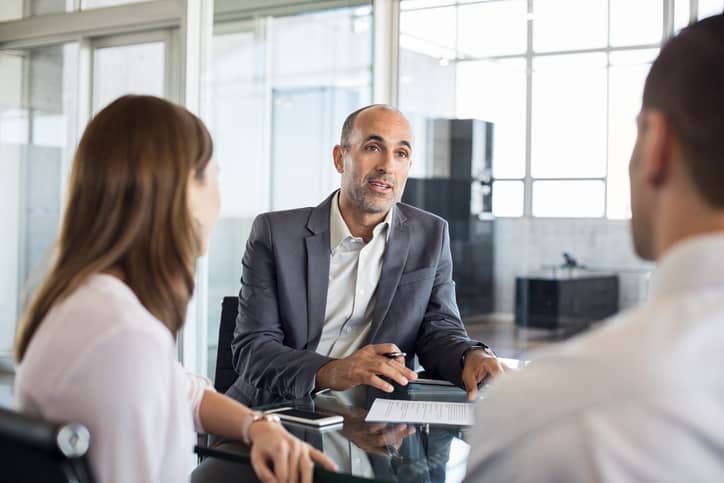 We've all heard stories about the bad financial advisor.  You know the kind that asks for a printout of all your assets before they even get to know you.  Or the one who signs you up for an investment and you find out when you receive the company's materials about all their "extra" charges.
It doesn't have to be this way.  There are plenty of good financial advisors out there.  You can be one of them.  The trick to setting up a successful practice is to follow the guidelines listed below.
First and foremost, get to know your clients. Learn what stage they are at in life and what they require. Ask about their families and work lives.  Only by having all this information at hand will you be able to successfully plan for your clients and gain their trust.  It's not an overnight process.
Look for a mentor. Good mentors are out there, and will help you build a successful and satisfying career. How do you find one?  You might consider joining a few professional organizations like The Financial Planning Association (FPA), The National Association of Insurance and Financial Advisors (NAIFA) and The National Association of Personal Financial Advisors (NAPFA).  Learn how to work the room and make a point of meeting everyone at their conferences.  If you're squeamish about doing that, consider doing fundraising on the side, where you will be forced to connect with people to get their business.  Good mentors can also be found at work; focus on the ones that are successfully building their clientele.
Learn how to market yourself. Be active in your alumni organization. There, you might find clients who want to work with you because you are an alum.  Schedule talks at senior centers.  If they feel comfortable with you and your knowledge, you just might get some clients.  Be active in your house of worship.  Many people feel more comfortable with an advisor they already know.  Use social media, like LinkedIn, Facebook, Twitter and your own website so potential clients can find you and so you can build your professional network.  Once you have established a good relationship with clients, always ask for referrals.  This is a sure way to help your business grow.
Practice self care. You want to project a positive image to your clients, but you can't do that with a poor diet, lack of exercise, lack of sleep and high stress levels. You might want to include activities like the gym, golfing, fishing and skiing. Spend time with friends and family.  You just might find additional clients that way.
Keep up to date on legal changes in the profession. You can do this by reading your professional organization's newsletters and also reading the financial news online. NECN Business on NECN covers a lot of important business topics, including having a financial advisor guest speaker (who frequently answers audience call in questions).  Cnbc.com has an investing section that covers multiple topics and also includes a financial advisor hub.
Decide where you are most comfortable working. Focus on your needs (e.g., base salary or commission, training, opportunities for growth and income, size of company, a ready source of referrals, etc.) and look up companies online in your desired area that have these characteristics. You want to work in a place you will be comfortable in so you can focus on being a top performer.
Get continuing education. There are many online sites where you can do this, including RegEd.com, the Retirement Resource Center, Financial Planner CE, the Center for Continuing Education, and the National Association of Personal Financial Planners (NAPFA). Depending on what licenses you have, you will notified by your organization when you need to take more continuing education courses.
Be knowledgeable about the products you are selling. You must be able to intelligently discuss the products you are recommending to your clients. You have to be able to explain why they are a good fit for their needs, along with any charges they might incur with the products.  This will help ensure their continuing trust in you as their advisor.
Stay in touch with clients. Find out how often they prefer to meet per year to update their situation with you. Request that they contact you when there are any major changes in their lives (e.g., retirement, inheritance, birth of a baby, etc.) so their financial planning remains current.
Iris Manning is a freelance business writer with expertise in corporate and private sector businesses. She earned her MBA from Northeastern University and studied journalism at Boston University. She contributes business content to the Boston Business Journal and the Colibri Group.  She has also written for Fundbox's blog, the Worcester Gazette, and beingpatient.com.