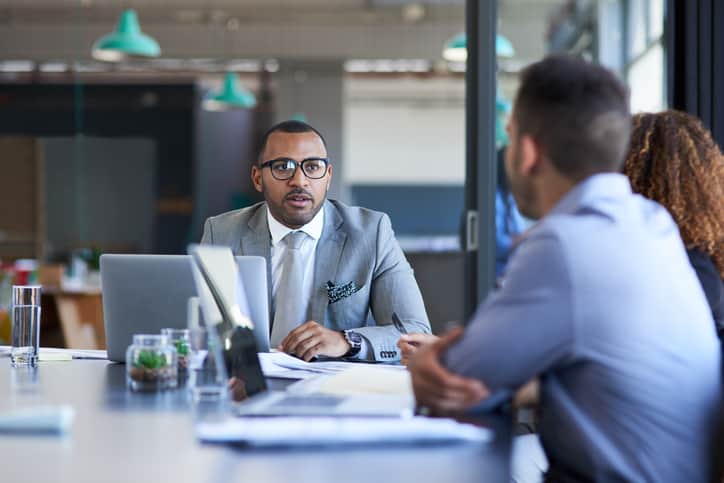 Data, data, data. You can't read an article or listen to a newscast without someone mentioning the mounds of data which companies have access to and use to refine customer experiences.
Did you know that you could have access to data about your clients and prospects?
It's easy when you use a customer relationship management (CRM) tool. It can help both seasoned and new financial advisors be more organized and spend more time helping their clients. The tool improves business relationships, helps advisors stay connected to clients, streamlines processes, and improves profitability.
CRMs are so important that when discussing quarterly earnings in July 2018, Ameriprise said it's investing in enhanced customer relationship management and goal-tracking capabilities for its advisors this year and next. Its goal is to help its "advisors operate successful, innovative and efficient practices."
What a CRM will do
A CRM starts by aggregating all the basics about your customers: contact details, preferred method of contact, and social media data. If the client owns a business, the CRM can also track websites of their businesses, and news about their business.
It also includes any notes you want to include, such as meeting summaries, investment preferences, birthdays, favorite music or sports teams. You can include anything relevant which will help strengthen your relationship and make your conversations with clients more meaningful, purposeful and targeted specifically to them.
By having these notes, the clients feel like you know them and that you aren't reading from a script. It makes them know you care enough to remember their Green Bay Patriots fans and that they prefer California red to French.
It can also identify sales opportunities, record service issues, and manage marketing campaigns.
Redtail, Junxure, Wealthbox, Grendel and Salesforce's Financial Services Cloud are all available CRMs.
What about that data?
Everything you've stored in the CRM is data that gives you insight into your clients, what your clients typically invest in, and the type of clients you generally retain and lets you pinpoint who your prospects should be, and what markets you should be targeting.
CRMs can keep track of how you've communicated with clients, what they've bought, when they last made a purchase, what they paid and much more.
It also keeps track of customer interactions. Think of all the ways a client or prospect can contact you: phone, email, text, social media. Without a CRM, you've got client messages on your office phone, your cell phone, your email, text messages and social media messaging platforms. That's a big mess which can lead to miscommunications, delays in getting back to clients, or even lost messages. A CRM will keep all communications in one place.
Some CRMs can share information with other advisor software, such as accounting, billing, document retention, further improving your efficiency and accuracy.
Everything included in the CRM is data available for you to garner insights.
The newest features
Newer generations of CRMs include built-in intelligence which can automate tasks like data entry or case routing, and give you predictions to how a customer may feel or act in certain situations.
The Data on CRMs
If all of these benefits aren't enough to convince you to check out a CRM, perhaps the numbers will.
According to a Salesforce Relationship Survey of 10,500 customers conducted from 2014-2016, having a CRM led to increases of:
30% for lead conversion and sales
35% for sales productivity
38% for faster decision making
35% for customer satisfaction
What CRMs can't do
CRM's can help put in place high-quality, consistent customer service, which is what customers expect these days. However, CRMs can't take the place of you, their trusted financial advisor and all your knowledge and insight that they rely on.
Pro Tip: Look for a cloud-based CRMs. If you're on the road, you will be able to access it, plus they can be more cost effective and can be easier to set up.
Article by JL Watson. JL Watson has been a business writer for over 20 years, covering investing, personal finance, entrepreneurship, leadership and careers for Dow Jones Newswires, Forbes, and corporate clients, including New York Life Insurance and Blue Ocean Brain.  She also writes memoirs and teaches memoir writing. Her website is www.nomorecrappycontent.com and she can be reached at julie.watson@gmail.com