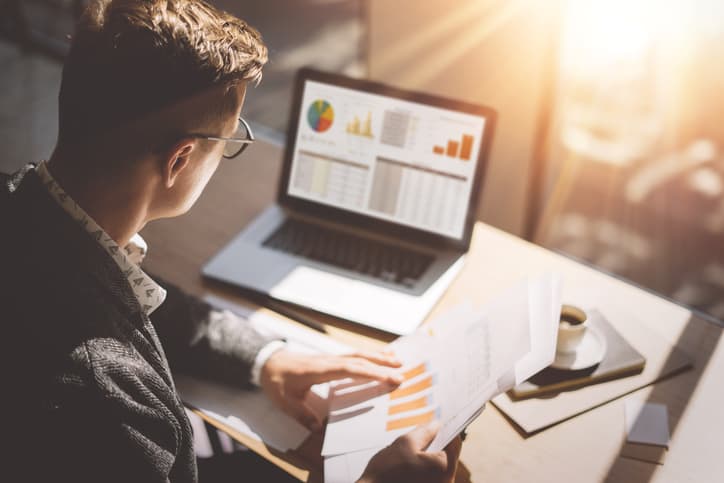 You might love the idea of the financial advisory business, but not the sales aspect of it.  There are other positions where you could still use your knowledge.  It just takes knowing where these additional opportunities lie, and the skills needed to get there.
Below are listed opportunities in the financial field that aren't primarily sales.
Marketing Management
This job consists of developing products that consumers will like by analyzing data, discovering a niche not yet covered by competitors.  Today consumers want products relevant to their lives and their future planning.  Marketing management includes things like budgets, market research, sales, social media, and management of the marketing team. Some positions require a master's degree.  Certification is not required, but may make the candidate more attractive in the job market because it shows they understand the details of the field.  Examples of certification could include the Public Relations Society of America (PRSA) and Sales and Marketing Executives International (SMEI).  The average salary for a marketing manager is $140K.
Investment Banking
Investment bankers employed by brokerage firms assist companies by helping them raise capital by offering equity and debt securities to investors.  Companies also seek their assistance with activities like mergers and acquisitions.  In all business deals, they must make sure all the required paperwork is done and that everything is done legally.  They are required to have such skills as finance, sales, and analysis.  They can earn anywhere from approximately $71K per year to over $200K per year.  Most Investment Bankers are required to pass the Series 79 exam as they are defined as an investment banking representative by FINRA.  Other job functions might require you to have the Series 7 – General Securities Exam and the Series 63 Uniform Securities Agent State Law Examination.
Bond Analyst
Bond analysts guide a company's investment decisions by researching bond options and advising them on the best choices so their company can make investment decisions.  Degrees in areas like finance, business and accounting are needed and some companies might require a master's degree.  You'll need to understand such things as tax regulations, finance and the business of buying and selling of bonds.  Companies that employ analysts cover a broad swath, including insurance, securities, government and banks.  Licensing depends upon the employer, but if the company is registered with the Financial Industry Regulatory Authority (FINRA), you will need a license as required by your company.  Some companies might require a CFA (Chartered Financial Analyst) license.  The salary ranges from approximately $49K to $161K or more per year.
Investment Analyst
An Investment Analyst researches and covers the stocks, bonds or other investment vehicles for wealth management so they can determine what to buy and sell.  Their mutual goal is to provide the best returns for their company's customers.  Three to five years in wealth management are required along with a bachelor's degree in such areas as business, accounting or finance.  Investment Analysts make approximately $90K to $150K per year.  You may be required to take the Series 86 and 87 exams (Research Analyst Exam).  Other organizations may require you to have a CFA (Chartered Financial Analyst) certification.
Portfolio Manager
In this position, you will work with other analysts to find the best investments in the market for a company or a client, working for portfolio management firms or investment banks.  The job includes watching financial markets to decide when to buy and sell.  There are occasional in person or phone meetings with investors.  You will need at least five years of wealth management experience and a bachelor's in subjects like business, accounting and economics.  Some firms require a master's degree.  Some get the CFA (Chartered Financial Analyst) certification.  The FINRA licenses required depends on what securities and other financial assets are involved with the job.  Salary can run approximately $51K to $173K per year.
Compliance Analyst
Compliance Analysts make sure their employers follow the rules of government or nonprofit organizations that oversee them.  They need a bachelor's degree and a few years of experience to gain these positions.  Their job might include sending required paperwork to governing institutions, researching internal compliance matters, and training employees on compliance procedures.  Compliance analyst salary ranges from approximately $39K to $81K per year.  Some get a Chartered Financial Analyst (CFA) certificate, although it's not required, to help increase their salary.
Making Your Decision
Decide on where your interests and skills lie and work for a company that utilizes them.  Make sure to check company reviews first.
Iris Manning is a freelance business writer with expertise in corporate and private sector businesses. She earned her MBA from Northeastern University and studied journalism at Boston University. She contributes business content to the Boston Business Journal and the Colibri Group.  She has also written for Fundbox's blog, the Worcester Gazette, and beingpatient.com.